Kinderen van zo'n twee/drie jaar willen alles zélf doen! Het valt eerst niet mee om de juiste laars of schoen aan de goede voet te doen of om zelf de rits van je jas open of dicht te trekken.

Zelf je jas aantrekken leren kinderen nu met een trucje: de jas ligt open met de buitenkant op de grond. Het kind staat aan de bovenkant van de jas, buigt voorover, steekt de armen in de mouwen. De jas kiept over het hoofd terwijl het kind rechtop gaat staan en zijn armen omhoog doet: hoera, zonder hulp de jas zelf aangetrokken!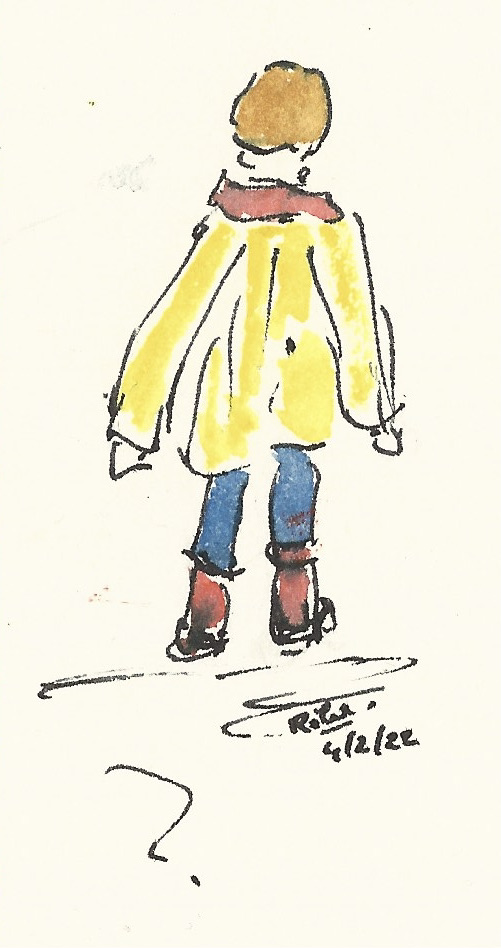 De bewegingen zijn symmetrisch, met twee armen/handen die hetzelfde doen in het vlak van buigen en strekken. De asymmetrie en de rotaties leren we later: wij trekken onze jas niet meer over ons hoofd aan en we steken één voor één een arm in een mouw.