Op de radio hoor ik dat iemand 'met een gestrekt been' de onderhandelingen ingegaan is. Een variatie van je poot stijf houden? Misschien is dat gestrekte been nog wel heftiger..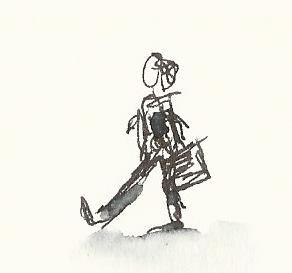 Er zijn momenten dat je een duidelijk standpunt inneemt of zelfs zo dat je op je strepen gaat staan. Wanneer je altijd iets onder de duim moet houden of dat je verder reikt dan dat je arm lang is, dan is dat voor je lijf op de lange duur net zo ongemakkelijk als dat gestrekte been…
Opvallend is dat al deze uitdrukkingen bedoeld zijn als metafoor, maar dat ze ongetwijfeld afgeleid zijn van het letterlijke (zoals dat gestrekte been uit de voetbalwereld) en het lijfelijke wat we kennelijk soms onbewust doen.